Tuesday, July 23, 2019
Medical Office Compliance
9:00 AM-4:00 PM
(Program# 23721-0723)
6 PMI CEU(s)
Where:
WEST VIRGINIA STATE MEDICAL SOCIETY
2018 KANAWHA BLVD., E
CHARLESTON, WV 25311
Fee:
$299 per person
Includes instructional materials

Seating is limited. Please register early!
Register:
Fax:
210-691-8972
Phone:
800-259-5562
Mail:
PRACTICE MANAGEMENT INSTITUTE
8242 VICAR
SAN ANTONIO, TX 78218

Brought to you by: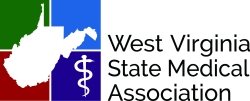 Medical Office Compliance

This baseline course will explain responsibilities and liabilities in a medical office. Review numerous case examples and receive guidance on compliant patient communication, reporting a breach and more. Mistakes can result in huge fines. Examples of cautionary areas: billing for claims with no assignment of benefits on file, selling a photocopier without wiping patient data stored in memory, or listing employees as salaried to avoid paying overtime wages.
Course Highlights:
Review the 3 major compliance risk areas: Medicare, HIPAA, and OSHA
Learn the 7 elements of compliance that every practice must have in place
ADA rules and how to apply them in your practice
How to perform a risk assessment
Areas of weakness that could result in fraud investigations
What to do when an auditor makes contact with your office
Appropriate clinical documentation for compliance with payer and regulatory guidelines
Compliance efforts that could reduce or minimize the adverse effects of fraud investigations
Why you should obtain an ABN every time
Evaluate all HIPAA-compliant patient communication
How to handle a breach when it is discovered
Prevent, eliminate or reduce workplace hazards
Emergency/disaster preparedness to ensure patient and data safety
Explanation of penalties for non-compliance
Continuing Education Units (CEUs)
CEUs: PMI Certified Professionals will earn 6 PMI Continuing Education Units (CEUs) for attendance at this program. If you are seeking CEU credits for other certifications, contact your organization for preapproval and credit guidelines. A certificate of attendance will be provided for attendance at this program.