Optimizing the Patient Experience
Instructor:
Linda D'Spain, CMPE, CMC, CMIS, CMOM, CMCO, CMCA-E/M
Schedule:
Two instructor-led, 90-minute live online training sessions: May 12 and 19, 12 noon to 1:30 p.m. Central (10 a.m. Pacific, 1 p.m. Eastern).
NOTE: Live session attendance is optional. See the materials section below for more information. Sessions are recorded and available in PMI's Online Training Center 2-4 days after the last recording date. Registrants receive access to the session recordings and digital course manual for 6 months.
Online Course Fee:
$199 per person*
Target Audience:
This training is for billing and claims processors, physicians, consultants and anyone seeking solutions for claim denials.
Materials:
Registration includes a digital course manual
CEUs:
PMI certified professionals earn 3 CEUs, emailed with certificate of completion
*This Online Course is not included as part of the Total Access webinar subscription package.
Protect the practice's bottom line with specialized appeals training for your billing staff. When correctly submitted claims are inappropriately reduced, delayed or denied, it is imperative to appeal claims in a timely manner with as much supporting documentation as possible. It is important to properly write an appeal for your claim in order for it to be reconsidered with the result in your favor.
This class will explain your rights and responsibilities when appealing claim denials. Receive tools and expert guidance on how to second-guess denials and recoup dollars rightfully due to the provider. The instructor will address questions head-on and provide new insight and tools to help billing staff successfully handle all your appeals, refunds and recoupment requests.
Class Highlights:
Learn about how to adhere to the Medicare 60-day rule for overpayments
Learn how to take a closer look at modifiers, bundling, down coding, and other situations that can cause a claim to be rejected
Get familiar with researching individual carrier policies for submitting and appealing claims
Gain access to results-oriented appeal letters
Effectively respond to inappropriate recoupments and payment inconsistencies, according to state and federal guidelines
Continuing Education Units (CEUs)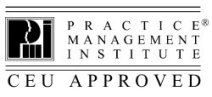 Earn 3 PMI CEUs for attendance at this program. Practice Management Institute grants CEUs for its certified professionals based on total number of instructional hours (1 CEU per hour of classroom instruction). CEUs may be applied to annual recertification requirements, as directed in the certification renewal requirements for your credential(s).
If you are seeking CEU credits for other certifications or organizations, please contact your organization for pre-approval and credit guidelines. A certificate of attendance will be provided.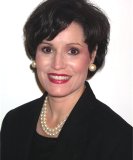 About the Presenter
Linda is President of her medical practice management consulting firm, D'Spain Consulting. She travels the country conducting national seminars, workshops and webinars and consulting with physician practices, hospitals and medical societies on healthcare reimbursement, documentation guidelines, procedural and diagnostic coding, financial management, human resources, medical office management and compliance with fraud and abuse, OSHA, and HIPAA. She has also served as an Independent Review Organization (IRO) for the Office of the Inspector General and consulted for the Texas Medical and Dental Boards.
With more than 30 years of experience in medical practice management, Linda has managed cardiology, cardiothoracic, vascular surgery, physical therapy, orthopedics, pediatric orthopedics, gynecology and reproductive endocrinology and large multispecialty group practices. She maintained broad responsibilities in business and clinical operations, financial management, governance and organizational dynamics, human resource management, marketing, customer service, compliance, information system management, mergers and acquisitions and risk management.
Linda has attained all five PMI certifications. She also has a degree in Business Administration and is a Board Certified Medical Practice Executive through the American College of Medical Practice Executives, a member of the San Antonio Medical Group Managers Association (MGMA) and has served as an advisory board member with PMI.