Medicare Part B Reimbursement Guidelines
Instructor:
Linda D'Spain, CMPE, CMC, CMIS, CMOM, CMCO
Schedule:
Two instructor-led, 90-minute live online training sessions: August 18 and 25, 12 noon to 1:30 p.m. Central (10 a.m. Pacific, 1 p.m. Eastern).
NOTE: Live session attendance is optional. See the materials section below for more information. Sessions are recorded and available in PMI's Online Training Center 2-4 days after the last recording date. Registrants receive access to the session recordings and digital course manual for 6 months.
Online Course Fee:
$199 per person*
Target Audience:
This class is ideal for billing and claims processors, physicians, consultants and anyone seeking solutions and for claim rejections and denials.
Materials:
Registration includes a digital course manual
CEUs:
PMI certified professionals earn 3 CEUs, emailed with certificate of completion
*This Online Course is not included as part of the Total Access webinar subscription package.
Billing errors and denials cost providers millions of dollars each year in lost income and productivity. This class will cover all the statutory obligations, rights, roles and responsibilities of the Medicare provider. Participants will return to the office with new knowledge and skills aimed at improving Medicare claim accuracy.
Class Highlights
Understanding Medicare's Correct Coding Policy for use of comprehensive and mutually-exclusive codes
RBRVS and your Medicare fee schedule
How to get a list of all non-covered services
Advance Beneficiary Notice guidelines
What "assignment" means under Medicare law
Medicare as primary or secondary payer
The dangers of fragmenting, bundling and unbundling
Preventive vs. problem-oriented services
Differences between PAR, non-PAR and opting out of Medicare
Caring for the indigent Medicare patient
Improve understanding of audit triggers
Stark laws and the dangers of courtesy discounts and kickbacks
Your rights during a carrier audit
How to avoid billing for services that are not medically necessary
Proper documentation for medical necessity
Uncovering the Medicare appeals process and review
Your rights in making sure you receive a fair hearing
The administrative law judge's role in handling appeals
This two-part webinar course is designed for physicians, coding and billing staff, and compliance officers seeking a detailed overview of the Medicare reimbursement system. Participants will receive a digital course manual and access to the recorded content for up to 6 months.
Prerequisites
The content covered in this course assumes a basic to intermediate understanding of Medicare Part B billing principles.
Continuing Education Units (CEUs)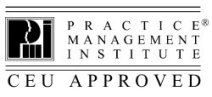 Earn 3 PMI CEUs for attendance at this program. Practice Management Institute grants CEUs for its certified professionals based on total number of instructional hours (1 CEU per hour of classroom instruction). CEUs may be applied to annual recertification requirements, as directed in the certification renewal requirements for your credential(s).
If you are seeking CEU credits for other certifications or organizations, please contact your organization for pre-approval and credit guidelines. A certificate of attendance will be provided.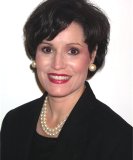 About the Presenter
Linda is President of her medical practice management consulting firm, D'Spain Consulting. She travels the country conducting national seminars, workshops and webinars and consulting with physician practices, hospitals and medical societies on healthcare reimbursement, documentation guidelines, procedural and diagnostic coding, financial management, human resources, medical office management and compliance with fraud and abuse, OSHA, and HIPAA. She has also served as an Independent Review Organization (IRO) for the Office of the Inspector General and consulted for the Texas Medical and Dental Boards. With more than 30 years of experience in medical practice management, Linda has managed cardiology, cardiothoracic, vascular surgery, physical therapy, orthopedics, pediatric orthopedics, gynecology and reproductive endocrinology and large multispecialty group practices. She maintained broad responsibilities in business and clinical operations, financial management, governance and organizational dynamics, human resource management, marketing, customer service, compliance, information system management, mergers and acquisitions and risk management. Linda has attained all five PMI certifications. She also has a degree in Business Administration and is a Board Certified Medical Practice Executive through the American College of Medical Practice Executives, a member of the San Antonio Medical Group Managers Association (MGMA) and has served as an advisory board member with PMI.