CPT Code Update: 2019
Two-part live webinar course
Presented by: Linda D'Spain, CMPE, CMC, CMIS, CMOM, CMCO
Schedule:
Thursday, 12/13 and 12/20 from 12 noon to 1:30 pm. Central Time (10 a.m. Pacific, 1 p.m. Eastern)
Fee:
$199 per person*
Target Audience:
This course assumes knowledge of outpatient coding and reimbursement. Providers, medical office professionals, consultants, and compliance officers are encouraged to attend.
Prerequisites:
This is an intermediate-level course. No coding books needed to participate in this class.
Materials:
Participants receive a digital course manual. Recorded sessions are available to registrants in the Online Training Center approximately three days after the last recording date. Registrants will receive access to the session recordings and digital course manual for up to six months.
CEUs:
3 CEUs awarded to PMI certified professionals, and a certificate is emailed upon completion of this course.
*This Webinar Course is not included as part of the Total Access subscription package. Discount code may be applied.
Attend this course for new and important updates that will affect your reimbursement. The AMA's Current Procedural Terminology code set for 2019 includes significant changes to CPT codes and descriptors. 335 codes have been changed to reflect scientific and technological advances in medical, surgical and diagnostic services. Find out how these changes will affect your specialty. Participants will receive new, revised, and deleted CPT® codes and learn how to document them properly.
Instruction includes:
New Telehealth codes will allow doctors to bill for remote patient monitoring and internet consulting
99446-99449 code descriptors now include EHR
Revised chapter guidelines include Non-Face-to-Face and Care Management Services
Text revisions to device evaluation codes to include Leadless Pacemaker
New CPT and HCPCS codes for Telehealth will provide new reimbursement opportunities for virtual check-in, remote evaluation of pre-recorded patient information and inter-professional internet consultation.
CMS adds originating sites and geographic exemptions for the treatment of end stage renal disease and acute stroke this year.
Learn about the separate bundled payment for an episode of care of Substance Use Disorders (SUD) treatment including potentially web-based routine counseling.
Learn which specialties stand to gain or lose money under the proposed payment changes. When will these changes affect your providers, and could changes lead to an increased audit risk
Continuing Education Units (CEUs)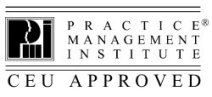 Earn 3 PMI CEUs for attendance at this program. Practice Management Institute grants CEUs for its certified professionals based on total number of instructional hours (1 CEU per hour of classroom instruction). CEUs may be applied to annual recertification requirements, as directed in the certification renewal requirements for your credential(s).
If you are seeking CEU credits for other certifications or organizations, please contact your organization for pre-approval and credit guidelines. A certificate of attendance will be provided.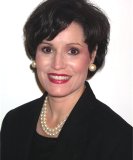 About the Presenter
Linda has more than 30 years of experience in medical practice management. She has maintained broad responsibilities in business and clinical operations, financial management, governance and organizational dynamics, human resource management, marketing, customer service, compliance, information system management, mergers and acquisitions and risk management.
She heads D'Spain Consulting, a firm, and travels the country conducts training nationally with physician practices, hospitals and medical societies on healthcare reimbursement, documentation guidelines, procedural and diagnostic coding, financial management, human resources, medical office management and compliance with fraud and abuse, OSHA, and HIPAA.
Linda has a degree in Business Administration and is a Board Certified Medical Practice Executive through the American College of Medical Practice Executives. She is a member of the San Antonio Medical Group Managers Association (MGMA) and has served as an advisory board member with PMI.