E/M Coding and the Documentation Guidelines: Putting It All Together
Evaluation and management (E/M) services refer to diagnostic/therapeutic management of the patient furnished by healthcare providers. Scrutiny from the OIG, government-contracted, and third-party auditors make it especially important to keep E/M coding skills up-to-date.
New rules implemented this year directly affect the office and other outpatient E/M codes for 2021. CMS requires healthcare providers to accurately determine the appropriate complexity level of an E/M service, corresponding to the amount of skill, effort, time, responsibility, and medical knowledge required for the healthcare provider to deliver the service to the patient. In addition to the AMA & CMS guidelines for E/M code selection, there are also various policies, coverage determinations and requirements that must be considered for each major payor.
This course will explain the multiple sets of coding rules and documentation guidelines relevant to proper E/M code selection. Review multiple guidelines and major changes for 2021. Put it all together to master the process of accurately determining the appropriate E/M code level for services provided and improve your understanding of the criteria used in making the determination.
The instructor will bring clarity to distinctions regarding new vs. established patient guidelines and coding E/M services based on time vs Medical Decision Making (MDM). Find out what non-face-to-face work is to be included in total time and gain details on the time ranges. Learn when and how to use the new CPT prolonged services code(s) and when to use office and outpatient visit codes without an add-on prolonged care code based on time.
Review essential coding guidelines for E/M services to ensure proper claims submission

Learn the role of history and exam per guideline

Learn medical necessity and nature of the presenting problem

Understand inclusions and exclusions for total time for 99202 - 99215

Receive revised reporting rules for prolonged services in 2021

Get coding tips and strategies for successful documentation and claims submissions
This course is appropriate for providers, clinical, and practice staff involved in diagnostic and procedural coding. Beginning and certified coders alike will benefit from this course. Consultants and office managers are also encouraged to attend.
Continuing Education Units (CEUs)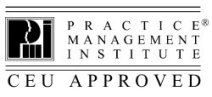 Earn 3 PMI CEUs for attendance at this program. Practice Management Institute grants CEUs for its certified professionals based on total number of instructional hours (1 CEU per hour of classroom instruction). CEUs may be applied to annual recertification requirements, as directed in the certification renewal requirements for your credential(s).
If you are seeking CEU credits for other certifications or organizations, please contact your organization for pre-approval and credit guidelines. A certificate of attendance will be provided.