Medical Society of Virginia
Powered By:
Sponsored By: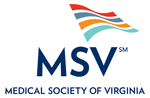 Upcoming Classes
For questions or to register by phone contact PMI at 800-259-5562.
pmiMD.com Online Training Center
Access to Training Anytime & Anywhere. PMI's Online Training Center is the place to find courses that fit your schedule. All courses include instructor-narrated recordings, slide presentation and course manual. Access your digital materials from any computer in your password-protected PMI Portal for up to 6 months. Learn more.